Getting ready photos for your wedding day
Getting ready wedding photos are a common event in your wedding planning schedule for most Melbourne weddings. As a Melbourne wedding photographer, it's the beginning of the big day. And there are so many amazing photos that can come from it. Considering it is the first part of your wedding day timeline. If this part of the day goes smoothly, you're more likely to have a smoother, fun and stress free day. So I've provided some tips and things to consider when it comes to planning your wedding prep.
What are 'getting ready' photos?
To keep it simple, this is a pre-wedding ceremony event, where you prepare yourself before the actual wedding ceremony. It's also commonly known as wedding preparation photos. And this is when you get your hair and makeup done. You'll be in your wedding gown or in your suit, and you'll spend time with your closest friends and family. And as this happens, you'll be soaking in all of those moments and we'll be documenting it.
A time to reflect and prepare
Well If you think about it, for some, it may seem like you're just putting on the rented suit, or the expensive wedding dress. But for others, if you are able to be present, and take in the moments, it really is a momentous part of the day. It allows you to soak up the morning of the wedding and time to reflect and prepare for your special day.
You have your best friends (wedding party) starting the day with you. Whether it is getting your hair and makeup done together, admiring your wedding gown, having a beer (or even a glass of champagne). What does it mean to you, to have those people of significance around you and be there to celebrate your special day?
It can be done in so many ways, and just to point out, there is no right or wrong way. You could get ready at different locations. There could even be weddings that have two grooms or two brides getting read across the hall from each other. You could be preparing with 8 of your closest friends as your wedding party, or, if it is a cultural wedding, your family is likely to be helping. It's all up to you.
For most Melbourne weddings, a minimum of 1 - 2 hours is needed for your preparation photos at each location.
---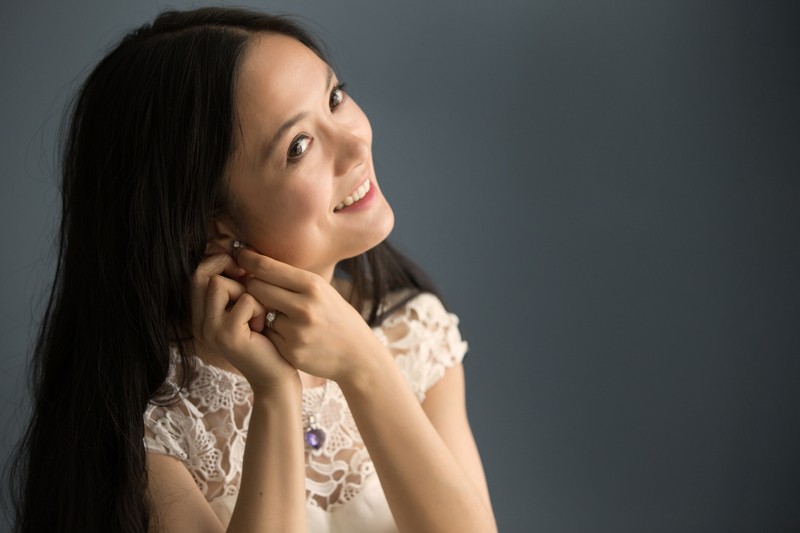 ---
Do I need getting ready photos?
At Houng Taing Photography, I want to ensure there are enough photographs to fill your album with as many memories as possible. This includes the preparations at the beginning of the wedding day.
I am always so excited to see how the beginning of the day starts, because without these photos, it's like there is no context to your wedding. If you didn't plan to have these moments captured you may be wrecking your chances of having a memorable experience of your wedding day. It's suppose to be a memorable experience right?
What do I mean? It's like reading or watching the spoilers of a movie, before watching a movie. Or another way of putting it. It's like going through university and not going to your graduation ceremony.
You may end up missing so much of your day. Because a wedding doesn't start at the ceremony. Just like your relationship, it all started from one of you asking each other out on a date.
What's the process?
When I arrive, I'll introduce myself to you and your family. I'll arrive a little earlier than scheduled. As it will give me a chance to have a look around your location and decide what is a good spot for taking the majority wedding photos. This will keep things simple, and easy.
On a wedding day I will use natural light from the window. This is usually the best lighting to use for a busy wedding day. If I am required to use artificial lighting, I always have additional photography equipment at my disposal, so no time is wasted. If I have photographed at the location before, I will typically know where the best location is for photographs. However being the artist I am, I like to treat each wedding as uniquely as possible. My aim is to create photographs that not only complement the venue, your wedding theme, but also who you are as a couple.
Many of the photographs captured will be a mix of wedding photography styles including traditional and candid shots. You can find out the types of styles I photograph at a typical wedding.
When photographing, I'll be photographing you, your wedding party (bridesmaids, bridesmen, groomsmen & groomswomen), your family and your closest friends.
---

---
Bride Getting Ready Photos
When I am photographing women, I will spend 2 hours photographing. I suggest that your makeup and hair be ready and prepared before I arrive. While you are preparing, I will be sure to be a gentleman and turn around when you are getting dressed. Unless you have requests for boudoir photography. If you request these types of photos, please let me know beforehand.
As soon as you are prepared. With the help of your wedding party, I will photograph the intricate details of you getting into your wedding gown and slipping into your shoes. I will capture moments of your friends helping you put on your finishing touches with your jewellery and other accessories. I will also photograph details of the gown, because your gown designers do deserve a bit of credit (giving credit to your gown designers always goes a long way!).
Lastly, I'll capture photos of your family members (mom and/or dad) helping you put on your veil. It's always amazing to see their expressions as they lower the veil over your face.
---

---
Groom Getting Ready Photos
For men, I'll photograph for 1 hour and 30 mins. When I arrive, I won't expect any hair and makeup done, unless of course you prefer it. I'll be photographing you enjoying and interacting with your wedding party putting on your stylish suit, shoes, cufflinks, your tie. While that is happening, I will be capturing those moments when you and the boys are cracking jokes and having fun.
This will all happen naturally, like a photojournalist. I won't interfere with all of the magic that is happening in front of me. Sometimes there will be moments where I will capture real emotions, like that smile, that laugh, that joy in their eyes. Even that moment one of your parents is choking on their tears.
---

---
I will direct and guide you to have some nice traditional portraits taken with yourself. These are great as gifts for family photos. There will also be photographs with your wedding party as a group, with each individual member, as well as your family. And when there is extra time, we will have more fun and capture some photos that show you off in your wedding attire, and the amazing venues you decided to choose to celebrate your special day.
A first look with your family
I may suggest to my couples if they want a first look with their parents. (as well as the first look with the couples before the ceremony). This gives the family a chance to see their kids all grown up and prepare to start another chapter in their lives.
You may not know it, but when parents are able to see their kids commit to someone for marriage. It is a special moment for them. Sometimes it can be feelings of joy, and happiness. Sometimes it can be bittersweet. But try to think about the fact that your parents have been with you since you were born. They raised you, they brought you up and they watched you grow up and be the person you are today. And given the chance, what if you were able to have your grandparents there as well? Can you imagine what those feelings look like in a photograph? If you have that first look with your family, you'll find out!
---

---
A first look with your partner.
This is a chance to see each other before the wedding ceremony. But some couples like to stick to tradition and not see each other until the ceremony. Like the first look with your family, it's a chance to see each other in your wedding attire. It will be emotional, but that's the beauty of it. It allows you both to have and experience a moment together where you can take those 15-30 minutes to soak in what you have planned over the last year.
Remember, it is your wedding, you can decide how you want do it and if you give yourselves a chance to experience as much as you can out of your wedding day, why not give yourselves the opportunity to not only feel and experience these extra small moments, but also have more opportunities for photographs that make the event all the more memorable? A lot of articles say that it calms the nerves, I agree with this, but I'd also add that it just makes the day worth it. And when I say worth it, I mean it just adds that reassurance that the choices you both made allowed you to have what is in front of you.
Wedding party portraits
Your wedding party will more likely consist of your closest friends and family. They can be consisted of groomsmen, groomslady (or groomsmaid), bridesmaids, bridesmen, flower girl, page boy (and vice versa). When it comes to photographing you and your wedding party. I will photograph you as a group, and with each person.
Picking your wedding party
It is without a doubt one of your most important factors you have to consider when planning your big day. On the eve your wedding, even though you have planned everything, you will be overwhelmed by the hectic and chaotic day. So you're going to need help with your wedding party. When deciding on how to include, be mindful about who will help and be present for you on your special day.
Just remember, it is your day, so there are NO RULES. Here are some things to do and factors to consider;
The size of your wedding party (e.g. space at the altar),
The budget required to be a wedding party VIP
Include individuals that you know are reliable, and will have the energy and time,
Include those you are close with and that you want to be stuck with for an entire day (and the year before that),
Include those that genuinely and whole heartedly want to celebrate your day,
Outline expectations and responsibilities,
Don't include those that are going to cause trouble,
If you can take into consideration all of these factors, you're going to have a fun and less stressful day. Why? Because you've included people that you love, care, and are there as a support for you.
If you picked the most optimal A team, your mood, and frame of mind will be more at ease. And the photographs will show it. The last thing you want is to have an extremely stressful day where you have no support and are stressed to the point where your photographs will see and express your unhappiness.
I don't believe you want to be looking at your wedding album years later and be reminded of that day, when you are suppose to be happy and joyful with your significant other.


Tips on how to get ready for your wedding day
To ensure you are on time for your wedding ceremony. Here are a few tips to consider when you are preparing for your preparation shoot the day before. Even the smallest details can save you those important minutes you need for your photographs.
Getting ready locations
As a suggestion, it will be easier to photograph you both, when you are both at the same venue. If you have planned to prepare at separate locations, it may require additional time to travel from one location to another. Something else to consider as well is to ensure you have permission for a photographer to take photographs at their venue (out of courtesy to the venue).
You maybe asking, where do hold this event? It's really up to you, some couples will do it at their home, so you don't need to travel too far, save money and it's just an easy location to remember (there will also be plenty of parking!).
Others may book accomodation at a hotel, because the hotel may be holding their wedding reception, and the ceremony may be close by or elsewhere.
Hair and makeup
It is well known that wedding timelines can go off track when your hair and makeup is not completed in time. Ideally I would suggest that it is completed 45 minutes (at a minimum) before I arrive for photography. This will give you plenty of time to relax, and allow yourself to breathe, have a glass of wine with your wedding party and enjoy the process of you special day.
Bouquets, flowers, boutonnieres & corsages
Ensure the flowers arrive before my arrival, this is to ensure enough time is given just in case they are late. Sometimes it can cause delays in photos as these are important details for your wedding theme.
Wedding detail photos
For men, please ensure you have all of your accessories including cufflinks, ties, shoes, handkerchiefs, , cologne, watches and the wedding rings.
For ladies, prepare your earrings, rings, perfume, bracelets, necklaces, wedding veil, shoes and anything of significance be prepared and placed in one area. This allows you to be organised so you don't freak out where this or that is. By organising your main accessories, it's also a good idea to put them all in one place. It makes things a lot easier for me to prepare them for wedding detail photos.
Wedding Gifts
Let me know if you are receiving or providing any gifts to your significant other. It's another opportunity to capture some beautiful moments. It's like a first look, but in the form of gifts, it could be a letter, it could be an additional gift that symbolises the importance of your special day.
The same goes for your wedding party. If you are preparing gifts for your bridesmaids, bridesmen, groomsmen, or grooms lady. Be sure to let me know beforehand so we can schedule some time to capture these beautiful moments.
Primping portraits
I typically prefer not to photograph you while your are getting prepared for your hair and makeup artist. The main reason for this is because I prefer to photograph when you are prepared and at your brightest. Your photographs in your album deserve to show you looking and feeling your best. However, if it is a request for me to capture you having fun with your friends, then please let me know and I'll happily oblige!
Prepare your wedding attire
For both men and women. On the night before the wedding, make sure you hang your dress and have your suits, pants ironed out so you won't have to worry about it in the morning. Yes, you probably want to have some fun the day before. But for your sanity and convenience, get it ready so you won't forget and you will be prepared.
For guys, lay out your suit or hang it somewhere, with your accessories, including shoes, ties, cologne and even gifts.
For girls, it'll be a good idea to do a rehearsal dressing with your bridal party, so they get an idea of how you should be dressed. Be sure to lay your jewellery, shoes, earrings, necklaces in one area so they'll be ready for the next day. Be sure to have your veil hanging next to your wedding gown, I have had a bride once lose her veil.
Pass on this information to your parents and family too, because there's always a chance that someone will be late and you may not be able to get the family photos needed at the beginning of the day.
Prepare food and beverages
Enjoy yourselves, have a beer, spirit, or a glass of champagne to celebrate! But make sure you stay hydrated and have some food stored. It is a long day, and there may not be chances to eat in between. The last thing we want is someone fainting.
Let's head to the ceremony!
Your next destination is your wedding ceremony. It's time for you to walk down the aisle and express your love for another!