What is an elopement photographer?
What is elopement photography? In Melbourne, an elopement photographer is no different from a wedding photographer. The only difference is the event itself. You can consider a registry wedding at the Melbourne Treasury Building. Unless you're the type that likes to DIY, it could be a backyard wedding at your home, or at a location that has significance to you. This could be where you had your first date, your first kiss? Perhaps even where you proposed?
Guess what? It could even be a destination elopement, where you get married halfway across the world. Some may say that elopements are more personal and intimate, and weddings are huge and extravagant. Personally, I believe any celebration can carry these factors.
You can still have a personal, intimate and extravagant wedding. It all depends on your mindset and what those words mean to you with regard to celebrating your special day. The world is your oyster! Celebrate it the way you want!
---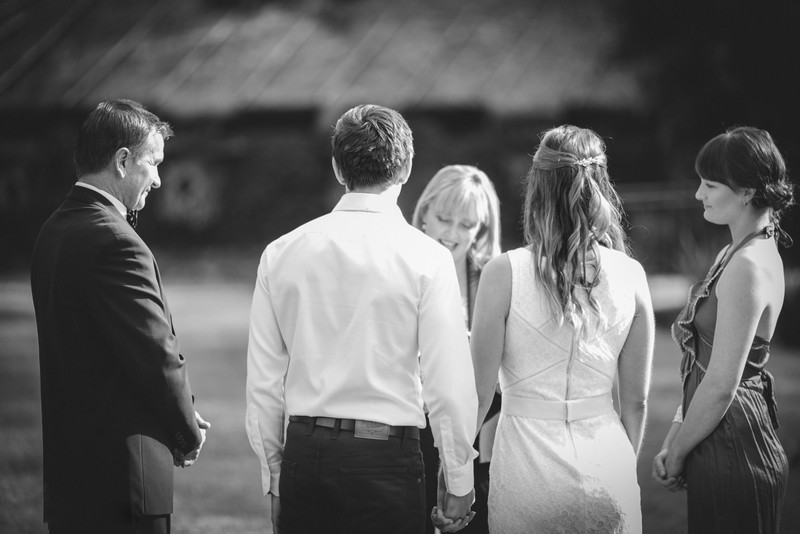 ---
What are elopements?
What does it mean to elope? Google's definition of 'Elope' is to run away secretly to get married. Wikipedia's definition: a way of conducting a marriage in a sudden and secretive fashion. Usually involving a hurried flight away from one location to another with the intention of getting married.
To keep things simple, it is technically a wedding ceremony. But without the reception, the first dance, the speeches and the bouquet toss. Still! It doesn't mean you can't have those things. You decide!
So! Are you thinking of having an intimate wedding ceremony? That is smaller, requires less work, stress, expectations and people? If so, please continue reading!
How do you get married in Melbourne?
Have you heard of the stories where people run away to Las Vegas and get married? It's similar, but in Australia, it can be a little different. Again, that depends on what your intention is. For example, do you want to be legally recognised as a married couple?

Or would you prefer to do something that symbolises your commitment to one another (commitment ceremony)? In the US, there is such a thing as self-solemnising your marriage, where you don't require an officiant. But in Australia, this is not recognised legally, rather it is viewed as a symbolic occasion. So you can technically hold a ceremony, where you commit to each other, but it just won't be recognised under Australian law.
In order to get married legally in Australia. You require a registered celebrant, two witnesses and signed legal documents. That is you need to provide notice of intention to marry in Australia (
notice of intended marriage

). In fact, your chosen celebrant will have explained and provided you with these documents to sign before you can get married. So it kinda takes the whole excitement of running away together to get married secretly. But just so you know, in order to keep that secrecy, your witnesses don't have to be your parents!
Notice of intended marriage
---

---
Where can we elope?
There are really two main ways you can elope. You can decide to do the standard registry wedding at a marriage registry office. Or you could do your own DIY wedding, pick your own wedding celebrant, your own location, and organise your own schedule.
If you need ideas on deciding on a location, I would suggest picking a location that has some significance for you. Make sure when you approach your potential civil or marriage celebrant they will give you an array of ideas to make your wedding fun and less traditional!
A lot of elopements I've witnessed are normally conducted in parks and gardens around Melbourne, including the Carlton Gardens, St. Kilda Botanical Gardens, The Treasury Gardens.
You can elope at home in your back yard.
You can elope on the beach, on a boat, in a hotel room, in the Yarra Valley.
Honestly, you can pick any location to get married anywhere, but make sure you call the Council's or any organisations approval to ensure you don't need a permit to be married in those areas.
Remember...elopements are great for those who don't have a big network of friends or even those that want to keep things small, whether it is to keep the budget down or to keep it a big secret (which is what eloping means anyway!)...
Differences between a wedding and an elopement?
The only real major difference is your wedding (or elopement) timeline and the number of guests you have. When photographing elopements, you can still have:
Ceremony photos
Couple Photos
And reception photos, if you choose to have a get-together.
Even though it seems like a normal wedding, I would say one of the major factors that makes it different is fewer people and the monotony of wedding traditions. What do I mean? If you think about all of the typical wedding traditions, that a normal wedding goes through. Think about how much time and energy is required to get through that day, because of those traditions.
Here are a few examples:
You won't need to have a wedding party (groomsmen and bridesmaids).
You won't need to worry that the wedding flowers or bouquet doesn't arrive on time.
You won't need to have an entourage of family and friends.
You won't need to do the fancy grand entrance at the reception.
You won't need to necessarily arrive on time (not saying you shouldn't), but what I'm emphasising is there just less of a need to think or worry about the intricate details you find at traditional weddings.
The last point I feel is not so obvious that makes eloping different, is your intention behind your marriage. I would say as someone who has eloped. My partner and I made this choice because we wanted it to be about us. We wanted it to be intimate, we didn't want the fuss. We just wanted to move onto the next stage of our lives as a married couple. And we were ready for that next stage.
Cost of an elopement photographer
No one is born to know how to plan a wedding. But if you think about all of the services that need to be considered for an actual full-day wedding:
Wedding Flowers and decorations
Wedding venue and reception hire
DJ hire
Catering
Wedding cakes
Accomodation
On top of the wedding dress, wedding rings, and friends and family you invite. There are a lot of things you'll need to add into your budget, and photography and videography is no exception.
And if you think about how many of the above services may no longer become as relevant for your elopement or marriage ceremony. There is so much more breathing space on hiring services like us photographers to photograph your intimate day.
As bias as I am, considering I am an elopement photographer. Hiring a wedding elopement photographer really is worth it and invaluable. Why? Because we will be able to capture and immortalise one of the most significant moments of your lives. And once that time is gone, all you'll have left is a tangible album to help you relive that special day.
Things to consider when eloping
Because it is your ceremony, just remember; you do you, so make sure whatever your decisions are, are based on what it means to you both, and why your relationship is special.
Here are a few things to consider when eloping;
Will you invite your friends and/or family to celebrate with you?
What location will you hold your ceremony?
What will you wear? Is it going to be more casual, formal, semi-formal, creatively quirky?
Are you going to celebrate after the ceremony?
Will you hire an elopement wedding photographer?
Are you going to write your vows?
Will you consider doing another wedding? (also known as a commitment wedding or renewal of vows, because you are technically legally married)
Are you going to make an announcement before and/or after the wedding?
Are you going to have a honeymoon?
Will you have wedding rings?
---

---
Looking for Melbourne elopement photography services?
As part of my photography services. Elopements are one of my favourites to photograph. Like I said above, they are just like weddings, but they have their own unique and meaningful elements that make them all the more personal, intimate and beautiful. I am so looking forward to fining out what is important to you and photographing your special day!