Melbourne funeral photographer
First and foremost, My condolences to you, your family, and your closest friends. I cannot imagine what you may be going through, I can only appreciate how your loss gives you sadness and sorrow, but in midst of the tragic loss, provides you an opportunity to remember the love, the experiences and the memories this individual was able to give you for that moment in time, before their passing.
---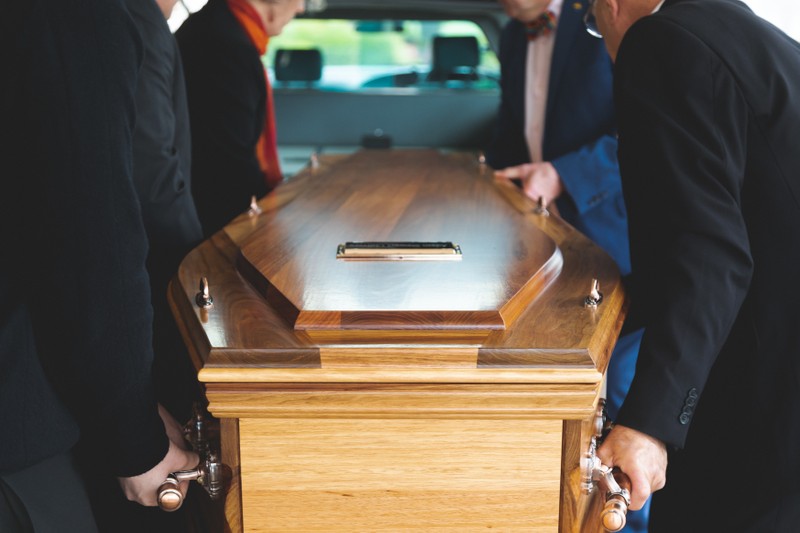 ---
What is funeral photography?
You're probably wondering, is funeral photography a thing? To answer that it is not a service that is typically well known compared to all of the other genres of photography available. Historically in the United Kingdom and Ireland, it was an honour to have your photographs (also known as "post-mortem" photography) taken at a funeral during the 1800's. Iceland and India were also known to have such customs as well. Nowadays, funeral photography has taken a more modern approach, especially with how funerals processions are conducted.
Funeral photography involves photographing the funeral ceremony and the procession. It can be considered 95% documentary or photojournalistic, and in some cases, we can organise some portraits of family members after or even during the wake. Keeping in mind that even though I am documenting the event, I am NOT a wedding photographer, where I capture moments that are full of happiness, joy and laughter. In addition, I'm not there to pose you at a fancy location and create incredible memories for you and your significant other.
At funerals, it is completely different. The funeral photos I capture are real and raw emotions of sadness and grief, of the mourners, families and friends. I'll be your eyes and ears respectfully recording the significant day of remembrance, while you are able to mourn and grieve, especially for those that could not be there physically and be given a chance to say goodbye.
So you're probably wondering...
Should you hire a funeral photographer?
My initial beliefs around funeral photography made me feel very self conscious and uncomfortable. Personally, it felt extremely taboo to take pictures of funerals. The first time I was asked to document such an event, I was in complete fear thinking I may be intruding on the vulnerability of people's emotions and perhaps even be in the way of allowing someone to mourn for the deceased.
When I first photographed my friend's funeral, it was not something I easily said yes to, but after I photographed the entire procession and the wake. From that day onward, I felt I was given a chance to experience something that not only allowed me to grow as an individual but also immortalise my friends final journey in life for his family and for the friends that were left behind.
It really is a tragic time for you and your family, so there is no straightforward or correct answer. It really depends on you, you may be thinking, "is it disrespectful to take pictures at a funeral?" It really depends on your personal preference and what matters to you. The question I would probably think would be whether to not you want to celebrate and commemorate their lives so that the memory of the deceased will never be forgotten.
Pricing Guide
Funeral Photography always includes;

Unlimited coverage (usually 2-4 hours)
40-100 photographs/hour
Consultations prior to the funeral service
Online gallery to share with friends and family that could not attend
Digital images
Photographic slideshow with royalty free music
Other products including USB or albums are available for purchase
---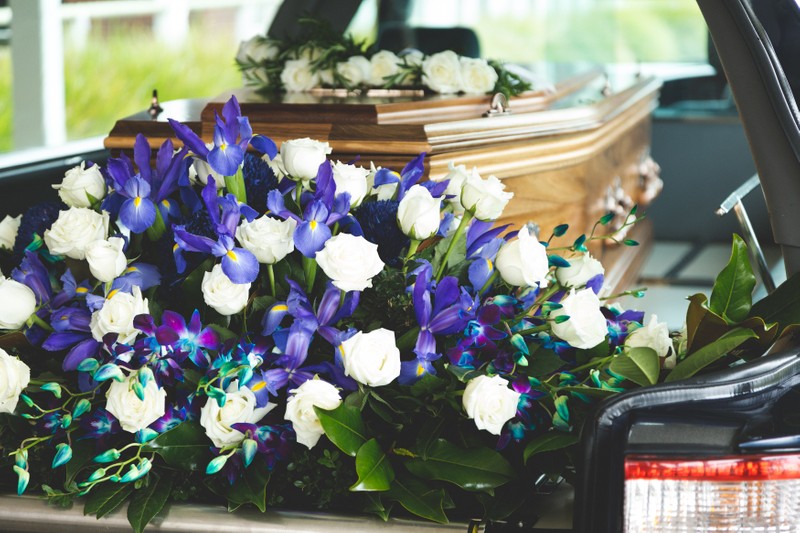 ---
What to expect when photographing a funeral ceremony
When photographing the funeral service, my aim is to create something that will allow you a chance to look back and observe the footprint, the love, the memories that were given to you and the people that mattered to.
I can photograph cemeteries, chapels, and churches and at the wake. Each location will offer a different schedule but also different details.
When photographing at funerals, I will primarily be focusing the smaller details let alone the attendees. For example, when the ceremony starts, I will tend to photograph the entire funeral home, photograph the eulogy presented by the officiant, the tributes from the immediate family and or friends. I will photograph the details that represent the deceased, and this can be in the form of a portrait, slideshow, cultural beliefs, flowers.
In some cases, the ceremony may also start from the hearse where the coffin will be transported to the gravesite. During that time, I will be photographing family members walking behind the coffin, placement of flower arrangements on the coffin, as well as attendees paying tribute their own ways.
This is also an opportunity to capture some family photographs at the wake or even just after the procession itself. Considering how, under the circumstances, families were able to come together. It really is a special moment that can be taken to just get a nice photo, even if it is a sad day.
There are so many things that could be photographed, and they are often things you wouldn't expect either.
---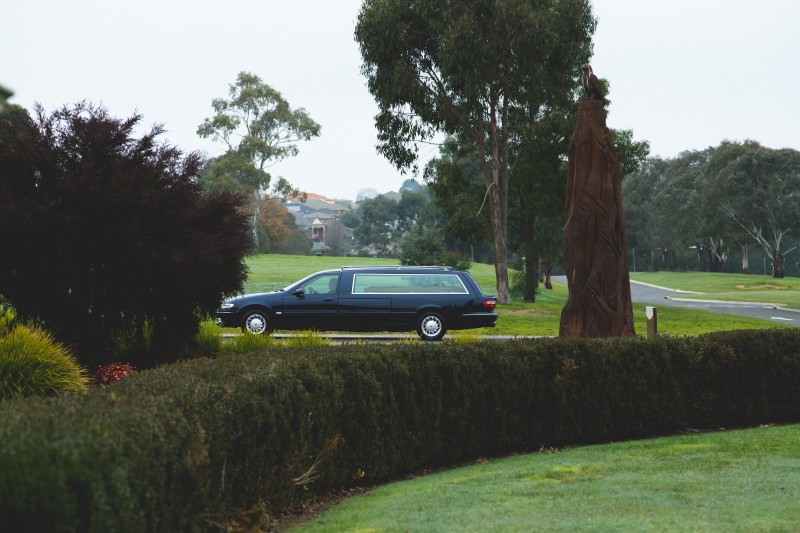 ---
Professional funeral photography etiquette & expectations
There are some standards and etiquette to consider when it comes to capturing funeral photos;
Your photographs will always only be privately shared to you, your family and your closest friends. I will always uphold your privacy first and I'll always ask for permission before any sharing of photographs will be done.
I will always ask for you to inform and notify all attendees including, family members, parents, children, grandparents, that I will be photographing the funeral, with their exclusive permission. If a member prefers not to be photographed, please notify me immediately before any photography should be conducted.


Before the funeral, we will have consultation sessions to discuss important details and also discuss what is important to you and any specific concerns or preferences.


During our consultations, I will ensure the funeral home, or venue will allow me to photograph at the venue. I will organise and coordinate with the funeral home director, priest or officiant about any protocols that need to be abided by or followed (especially during times of COVID19)


I'll also be recording the eulogies and tributes that are provided by the attendees, funeral celebrants as a keepsake.


If there are any requests from other attendees, I will do my absolute best to grant any wishes or requests they have, but immediate family requests will always be placed as priority first.


I will ensure that I remain discreet by wearing professional black colour attire that allow me to mix well into the crowd, I'll use equipment that will not cause any loud distractions and I will also be using a long telephoto lenses so that I can photograph from a distance that does not cause any obvious distractions.


On the day of the funeral procession, I will be discreet as possible, so I do not interrupt the proceedings, whilst allowing the guests to embrace and experience the service in a way that is respectful to the deceased but also to honour them.
---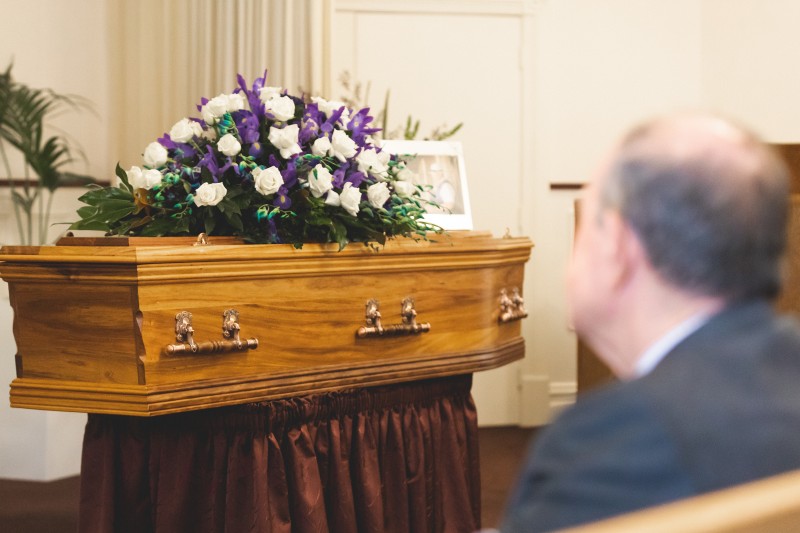 ---
Benefits of having funeral photography
You may be asking yourself, is it disrespectful to take pictures at a funeral? It's not an easy answer to give. In general, people have different beliefs and experiences. And it's through these experiences that create our perception of what we believe. The question I would ask is, "What would it mean to me to have these photographs?".
As a photographer, I'm not only recording and documenting the day, I am freezing time for you while you mourn with your family and loved ones. And while you are mourning, I am able to photograph from an objective point of view, so you can see and experience the emotions that your loved one was able to create.
Photographing a funeral can also be considered a way of allowing your grief to be expressed, where you are able to create an heirloom or a momento that symbolises the end of the journey of the deceased. It's as if when you are able to see the emotions, the shedding of tears, the cries, the laughter that was able to give those precious memories, symbolising the effect they had on the people he or she was surrounded by… it's those small details or moments that remind us what it means to be alive and how the smallest gesture, or the words that were spoken that made a difference in people's lives, that could cause such pain and sorrow.
And it is through these photos where albums can be created as a keepsake to document the end of the journey for one person. But living on with the memories that were created, celebrating the life they had.
As the saying goes,
"When one door closes another opens".
It is hard to endure the knowing of how this person is no longer with us, but imagine being reminded how much they were able to give us when they were alive?
Check my availability
If this is something you wish to consider, I have created some customised packages that can cater to your needs. If you are looking for other services for event photography. Please see my additional photography services provided.
I am available to photograph across Melbourne and all memorial parks across Victoria. If you require me to travel interstate, please contact me and we can discuss transportation arrangements. Let's have chat and discuss!