Melbourne Wedding Photographer
The Wedding Experience
Photographs that leave a footprint in your own hearts, and the hearts of your friends and family
"Many people will walk in and out of your life, but only true friends will leave footprints in your heart"
-Eleanor Roosevelt-
When did you know for absolute certainty that you found the one? What made them different to everyone else?
What was it about the footprint that elevated you to say yes?
---
---
Weddings are not just a celebration, but the beginning of something new. And it all starts from the foundations of your relationship you were both able to create.
What if you were able to have photographs infused with all the feelings of love and joy and remind you and allow you to relive and be a constant reminder of why you decided to go on this journey together?
It is the experiences and the moments you both created that allowed you to undertake a new chapter of your lives. What if you could recognise the bonds of your relationship by celebrating who you are and what you mean to each other through your very own Forever Session?
If you were able to read this far, it's likely you were able to find the one. And you're ready to celebrate, together with all the family and friends, who are important and matter to you.
To be able to capture and freeze those beautiful moments on your wedding day, does not simply just happen. It takes time, experience and understanding, because when I look through that lens, I know I am looking at somebodies best friend, their son, their daughter, their grandchild.
If I am able to understand the stories, the moments, and the moments in between the moments, they will be forever immortalised in your very own wedding album. An heirloom that will remind you why you said YES, and a legacy for your new family.
---


---
Wedding Photography Package Prices
For guidance, our standard wedding collection always provides;
A full day coverage
Pre-wedding meetings
Online gallery
Cinematic viewing of your special day
Album Design consultation
Albums
Other additional extras are also available including; parent albums, extra pages and wall art are among other popular products clients tend to spend.
The main differences in my collections are dependent on the amount of time you require me to cover your wedding reception (e.g. until end of formalities [speeches, cutting the cake, the first dance, wedding games] and the products provided; wedding albums & wall art).
Just to clarify, most couples will also tend to ask, "what exactly is included in our wedding packages". The information I've provided here is only a guide. It is quite difficult to explain everything that we provide, without having to write another wall of text.
It's easy for me to say a full day coverage, but you're probably wondering, what exactly does that mean? Which is why I typically would suggest to book a meeting, it can even be a Zoom meeting.
It not only, gives me a chance to fully explain what I provide in my wedding photography packages, but it also gives you a chance to ask all of the questions you need to ask, without the need of bouncing emails back and forth.
For your convenience I have provided a brief outline below, that explains more details about a full day coverage. However, I would still recommend organising a meeting, because the last thing you want is to assume what whatever is provided is what you actually think your photographer will provide.
---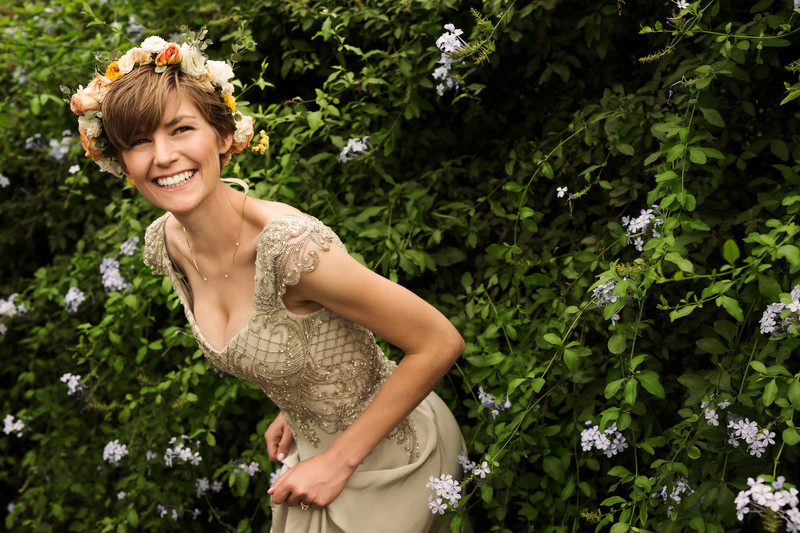 ---
What is normally covered in a full day wedding coverage
For a typical traditional wedding day, a photographer will normally photograph the following;
Bridal preparation (the process of the bride getting prepared to get into her wedding dress)
Groom preparation (process of the groom and the groomsmen getting prepared and getting into their suits)
Wedding ceremony (from the moment dad walks her daughter down the aisle, to the moment the newlywed kiss as husband and wife)
Family photography (blood family, relatives, grandparents, 'chosen' family, friends)
Wedding party & on-location portrait photography (time with closest friends and newly weds)
Wedding venue reception (celebration time!)
If you'd like to find out more details, I provide some resources on how to plan a typical wedding day timeline that allows for enough time for photographs and celebrate your special day without stressing! Also, this schedule can be adapted for any wedding, so if I am able to help you and understand how you'd like to celebrate your day. Let's organise a meeting!
tailoring your wedding collection & Price guide;
We want to ensure that every product you choose is specifically tailored towards your wedding collection and is something you will love and cherish. Everyone is unique, and no package or collection is made equal.
So it is important that we communicate and find out what is important and meaningful to you and your fiance, and give us a better idea how I can customise your collection and an overall idea on what you would like to spend with us.
I am located next to the iconic Sydney Road, Brunswick. A massive bridal precinct, that offers multiple wedding vendors including bridal wear, custom designed wedding gowns, formal wear, wedding invitations, bonbonnieres, bouquets and flowers. So if you are in the area planning your wedding, lets organise a chat at one of the many amazing cafes and start your wedding experience!
Elopements
Yes! we do cater for "Micro Weddings" or "Elopements". Check out the information about the Elopement Photography service offered!
For more information about our wedding packages and collection, contact us for more information, and how we can go about planning your bespoke wedding experience.
All photographic services are provided around the inner suburbs of Melbourne but also the outer areas including the Yarra Valley, Dandenong Ranges & Mornington Peninsula.
Services can also be provided in other states of Australia, please contact me for more information.