---
The Wedding Experience
&
Wedding Package Prices


To us, wedding photography is not just a celebration it is a beginning of a new journey.
In a perfect world, where money was no object,
how can we help you preserve and relive your most precious memories?
We want to capture and freeze those beautiful moments on your wedding day, but it does not simply happen just like that. It takes time, planning, experience and understanding.
When creating all of the photographs and artwork, we want to be sure that everything captured provides a storytelling experience that is personally honest and meaningful to you.
To allow this co-creation to occur, it all starts with a conversation where we go together on a journey to understand what is special about your fiance, discover why you love each other and what made you want to spend the rest of your life with this person? Once we discover what makes you feel the way you feel, we celebrate it and bring it all into reality through your photographic experience.
Your wedding day is the beginning of a new chapter in your lives and it is one of the most exciting! Therefore it should be a unique expression of your relationship, your family and your friends. We want to help you tell your story and showcase all of those intricate aesthetic details that express your story on your big day.
Understanding what is important and valuable to you is just as important to me as it is to you, by finding out your concerns and needs, we can customise your wedding collection specifically to you, so you can enjoy & cherish everything you love.
What does a typical wedding package/collection provide?
In order to record all of the intricate details and those special moments of your perfect wedding day; one of the biggest things on a photographers checklist is the wedding timeline. With every collection, we provide a wedding timeline template and provide guidance and consultation on how things should run on your special day, so in a way, on top of being photographers, we are also partly your wedding planners.
I always believe (as biased as it sounds) the relationship you have with your photographer is the most important not only because we are capturing those moments, but because of one factor that is always overlooked in a wedding, TIME.
The biggest problem for any wedding day checklist is time. For us photographers, time is a key factor to ensure all of the aesthetics and details you chose for your special day (this includes your flowers, bridesmaid dresses, wedding venues, wedding cakes etc.) are immortalised in your wedding album.
Many photographers will provide a collection or package with a wedding time line of 4-8 hours coverage. The collections we provide are a full day coverage (up to a point).
Why do we do this? We provide unlimited wedding coverage because we want to take time out of the equation. By taking time out of the equation, this will allow you to focus more on the day. You won't have to worry about me having to charge you extra (unless of course it goes beyond midnight), you won't have to worry about me rushing to take your photographs. Most importantly you won't have to worry about where we should be going because everything will be planned well in advanced at the pre-wedding meetings.
Instead all you'll have to worry about is knowing you'll get to enjoy your wedding day with your family and friends. At the same time, all you'll have to worry about is knowing that you're going to be given so many photos that look natural (because you're no longer stressed out), look authentic (because everyone is having fun), and look like a fairytale (because you got to live and experience the wedding of your dreams).
As the saying goes: "a wedding lasts a day, but a marriage lasts a lifetime".
What is it about your marriage you want to remember on your wedding day?
Full day coverage includes;
Bridal preparation (the process of the bride getting prepared to get into her wedding dress)
Groom preparation (process of the groom and the groomsmen getting prepared and getting into their suits)
Wedding ceremony (from the moment dad walks her daughter down the aisle, to the moment the newlywed kiss as husband and wife)
Family photography
Wedding party & bride and groom photography
Wedding venue reception
Our standard wedding package/collection provides;
A full day coverage prior to the wedding venue. The main differences in my collections are dependent on the amount of time you require me to cover your wedding reception (e.g. until end of formalities [speeches, cutting the cake, the first dance, wedding games] and the products provided; wedding albums & wall art)
We provide an à la carte service that offers a range of products including digital files/prints/wall art and other premium products.
We want to ensure that every product you choose is specifically tailored towards your wedding collection and is something you love and cherish. If we are able to find out what is important and meaningful to you, it will give us a better idea on what you would like to spend with us.
To find out more on wedding prices, please contact me to build a collection that is personally tailored towards what is important to you and what you'd love to celebrate.
Elopements
Yes! we do cater for "Micro Weddings" or "Elopements". They certainly have become a norm in the wedding industry and I love them just as equally as standard weddings.
What are elopements? They're typically a simple wedding that may include a registry style wedding. But you don't have to settle to get married at a registry office, you can hire a civil celebrant that will give you an array of ideas to make your wedding fun! A lot of elopements I've witnessed are normally conducted at parks like the Carlton Gardens, St. Kilda Botanical Gardens, The Treasury Gardens. You can technically get married anywhere, but make sure you call the councils to ensure you don't need a permit to be married in those areas.
Elopements are great those who don't have a big network of friends, or even those that want to keep things small, whether it is to keep the budget down or to keep it a big secret (which is what elopement means anyway!)...Elopements themselves do have their own unique and meaningful elements that make them all the more personal and beautiful in their own way.
To find out more please send me an email; info@houngtaing.com or give me a call on 0421 835 648.
For more information about our wedding packages and collection, contact us for more information, and how we can go about planning your wedding experience.
All photographic services are provided around the inner suburbs of Melbourne but also the outer areas including the Yarra Valley, Dandenong Ranges & Mornington Peninsula.
Services can also be provided in other states of Australia, please contact me for more information.
Special wedding package prices are available to you, if you book through our supplier Easy Weddings. The largest online wedding directory providing access to Australia's premium wedding suppliers including wedding dresses, venues, invitation, cakes and flowers.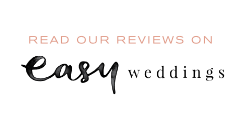 ©Copyright 2020 www.houngtaing.com. Privacy Policy & Terms Of Use