---
The Wedding Experience
&
wedding package prices


To us, wedding photography is not just a celebration it is a beginning of a new journey.
In a perfect world, where money was no object,
how can we help you preserve and relive your most precious memories?
We want to capture those beautiful moments on your wedding day, but it does not happen just like that. It takes time, planning, experience and understanding.
When creating all of the photographs and artwork, we want to be sure that everything captured provides a storytelling experience that is personally honest and meaningful to you.
To allow this co-creation to occur, it all starts with a conversation where we go together on a journey to understand what is special about your fiance, discover why you love each other and what made you want to spend the rest of your life with this person? Once we discover what makes your heart tick, we celebrate it and bring it all into reality through your photographic experience.
Your wedding day is one of the most exciting days of your lives and it should be a unique expression for the beginning of a new chapter. We want to help you tell your story and showcase all of those intricate aesthetic details that express your story on your big day.
Understanding what is important and valuable to you is just as important to me as it is to you, by finding out your concerns and needs, we can customise your wedding collection specifically to you, so you can enjoy everything you love.
What does a typical wedding collection provide?
In order to record all of the intricate details of your perfect wedding day; time is a key factor to ensure all of the aesthetics you chose (this includes your flowers, bridesmaid dresses, wedding venues, wedding cakes etc.) are immortalised in your wedding album.
These details include the following:
Bridal preparation (the process of the bride getting prepared to get into her wedding dress)

Groom preparation (process of the groom and the groomsmen getting prepared and getting into their suits)

Wedding ceremony (from the moment dad walks her daughter down the aisle, to the moment the newlywed kiss as husband and wife)

Family Photography

Wedding Party & Bride and Groom Photography

Wedding reception
Our standard wedding collection includes:
A full day coverage prior to the reception. The main differences in my collection are dependent on the amount of time you require me to cover your reception (e.g. until end of formalities [speeches, cutting the cake, the first dance] and the products provided; wedding albums & wall art)
With every collection, we also provide consultation and guidance on how your wedding should run on your special day, so in a way, we are like wedding planners.

If we are able to find out what is important and meaningful to you, it will give us a better idea on what you would like to spend with us. Please contact us now to start planning your wedding experience.
All photographic services are provided around the inner suburbs of Melbourne but also the outer areas including the Yarra Valley, Dandenong Ranges & Mornington Peninsula.
Services can also be provided in other states of Australia, please contact me for more information.
If you book through our supplier, Easy Weddings, special prices are available to you!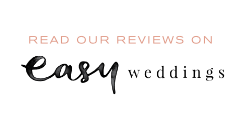 ©Copyright 2018 www.houngtaing.com. Privacy Policy & Terms Of Use